April 2022
What Is Involved In A Keto Diet?
Often sounding too good to be true, are keto diets just a fad? More importantly, are they healthy? Today, we ask some tough questions about the truth behind keto and ask science for the answers.
What Is a Keto Diet?
The claim:
Keto diets are recognised as a controlled way of managing weight loss. A well-designed low-calorie keto diet involves carefully controlled meals supported by nutritional supplements, boosting the weight loss process and avoiding the negative repercussions sometimes associated with rapid changes to the BMI. Keto diets are known for their nutritional diversity, resulting in interesting low-calorie meals and snacks that can create a feeling of fullness and energy, making the approach a particularly easy one to maintain.
The reality:
The science is clear on this one: keto diets really do make followers feel full. This is because the keto approach changes the satiety hormones, indicating to the body that its nutritional needs are met. A well-designed keto diet will protect muscle, allowing you to lose fat, and will improve the risk factors associated with chronic disease.
How Does a Keto Diet Work?
The claim:
A keto diet takes its name from 'ketosis', which is a biophysiological metabolic state that develops when the body burns fats. By changing the composition of the diet, vital enzymes can be stimulated to interact with proteins, fats and carbohydrates in ways that are more conducive to weight loss. For instance, a keto diet will positively influence carbohydrate and fat metabolism, improving insulin action. Importantly, in contrast to fasting, a ketogenic diet achieves ketosis in a way that is sustainable.
The reality:
The state and mechanisms of ketosis are widely recognised by science. There are also multiple research studies reporting better control of insulin levels and an improved metabolic environment.
What Are The Potential Risks of a Keto Diet?
The claim:
Opponents of the keto diet claim negative metabolic and physiological repercussions from nutritional imbalance. Vitamin and mineral deficiencies can affect bone health or nerve function, can lower blood pressure excessively, or can stress the liver and kidneys.
The reality:
Many negative studies have reported on participants who have attempted a DIY approach, or who have used unregulated pills containing unknown ingredients. The detrimental effects of fad diets are prevented by using structured, medically supervised keto diet plans, such as those we provide at PronoKal. A well-designed keto diet for weight loss will prevent nutrient deficiencies and will protect the body against the effects of excess body weight on liver and kidney function. The quality weight loss achieved with this type of keto diet will decrease the risk of chronic disease.
What Are The Potential Benefits of a Keto Diet?
The claim:
Many people report multiple benefits from the keto diet compared to other approaches. These include reduced hunger, which can make the diet easier to follow. Additionally, a keto diet improves mental clarity, concentration and mood, and maintains motivation due to faster results. Indeed, there are many stories of individuals who can feel the moment that their body enters ketosis – which is usually within a few days of starting the diet – and state that they find their body's response to this nutritional rebalance uplifting and enjoyable.
The reality:
Scientists are exploring the benefits of ketosis in detail and the results of published studies are very favourable. However, medical supervision has been shown to be necessary to manage the diet correctly.
How Can PronoKal Help?
Achieving the state of ketosis can be very effective for weight loss, but it should never be left to trial and error. Keto diet plans such as ours at PronoKal have been created by experts and are designed to help people to lose weight safely and effectively. The programme is structured so that the transition away from unhealthy refined carbohydrates is managed without dramatic lifestyle changes, with contemporary menus that suit even the most refined palates. Additionally, the PronoKal keto plan is fully supported by friendly professionals to help clients tailor the diet to their unique requirements.
What Next?
Keto diets offer a range of weight loss benefits, and at PronoKal we are here to eliminate the risks of a DIY approach. Nobody should have to tackle weight loss alone, so for more information please call one of our weight loss specialists today.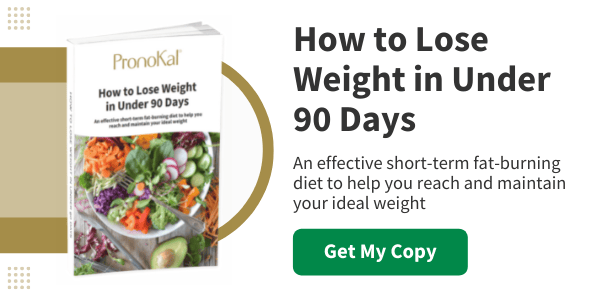 Image Source: Unsplash